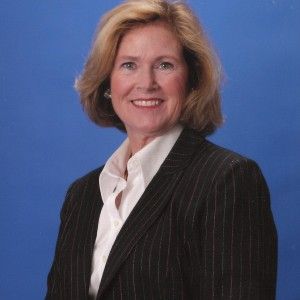 Heather Manion
Hello, I'm Heather Manion. I was raised in Rancho Santa Fe and know the trails and roads from first hand experience. I was also blessed to raise my two children on "The Ranch". As a single mother, I can proudly say that North County San Diego has been a terrific place to live; and my, now adult, children agree! After serving our country as a captain in the Army, and working for 16 years as a critical care nurse, I earned my real estate license. For over 30 years I have been successfully negotiating the buying and selling of real estate in a referral only based business in Rancho Santa fe and other parts of San Diego county. I believe in dealing directly with total communication. As a dedicated and accomplished professional, I have a great deal of experience advising on difficult real estate decisions. My enthusiastic pursuit of what is best for my clients is my hallmark. Working under the Pacific Sotheby's International Realty Real Estate banner my sister, Holly, and I represent Rancho Santa Fe Realty and proudly consider ourselves the ambassadors of Rancho Santa Fe. We have the unique experience of being raised in "The Ranch" and promoting its tremendous quality of life for over 30 years. We are both very active in our community. I have belonged to the RSF Golf and Tennis Clubs, and am currently an active Paul Harris member of RSF Rotary. I belong to Literate West, a book club, and The Nitwits, a local women's education group. I enjoy singing with my choir at The Nativity Catholic Church and volunteer with the USO. Presently, I am working on my social website, www.heatherstennis.com. My sister and I authored an informational video, available on YouTube, called "Rancho Santa Fe Living". Check it out! http//www.youtube.com/watch?v=rWHIoA68q34
Holly Manion
Hi, I'm Holly Manion. I have lived in Rancho Santa Fe (RSF) my whole life. As a matter of fact, I still live on the same street where I grew up. Growing up on The Ranch was amazing. By the age of six I was riding my horse everywhere. Most of my friends had horses. We would ride to town and tie the horses up at the community hitching t. "Bill & Emma's", the local diner was one of our regular stops to check out the penny candy rack. On special occasions, our families would enjoy hay rides though town with all the neighbors. There were only 580 residents at the time. We knew everyone. It seemed like kids ruled the town! During high school, I spent my free time at the RSF Tennis Club, playing in every game I could get. Summers were spent teaching tennis and gymnastics for Rancho Youth in the morning, playing volleyball at the beach in the afternoon, and more volleyball at night at the Holcombe Center. As far as I was concerned it didn't get much better!! After graduating from the University of Colorado, I worked as a packaging engineer in Los Angeles. Although my career path was set and life in LA was action packed, my heart was in Rancho Santa Fe. I returned home in '79 and started selling residential real estate. I was the youngest agent in town and people loved hearing my stories of growing up in this beautiful area. My age didn't matter. People were buying the lifestyle. I had energy and enthusiasm and happily shared my life on The Ranch with anyone that asked. Throughout the years I have been actively involved in this community. I have served as a director on the RSF Association Board, and co-chairman of the RSF Wireless Master plan Committee. I am the Editor of "Images of America, Rancho Santa Fe" by Vonn Marie May, available at Amazon and at the Rancho Santa Fe Historic Society. I have also enjoyed my long time membership at the RSF Golf Club. I have been incredibly fortunate to have the oprtunity to travel all over the world. My travel bug has taken me helicopter skiing in the Canadian Rockies, British Columbia, Alps and Himalayas; golfing in over 30 countries; multiple return trips throughout Asia and many places in the wilds of Africa. It has given me the perspective to have greater appreciation for The Ranch. I haven't seen many other places that offer such a rich, unique quality of life, not to mention the great weather. I proudly consider Heather, my sister and partner in Rancho Santa Fe Realty, and myself as ambassadors of Rancho Santa Fe. Very few have the depth and wealth of experience we want to share and can offer about our hometown. Recently, Heather and I created a YouTube video recognizing some of the special features and amenities of the Covenant of Rancho Santa Fe has to offer. We invite you to Check it out and add comments if you like.
Julie Manion
Born and raised in Rancho Santa Fe, Julie's love for the area illuminates her client-relationships. As a Certified Negotiation Specialist and Senior Real Estate Specialist, Julie makes clear communications a top priority.
Keen investigation skills, intuitive strength, and an easy-going manner win the trust and confidence of her clients. As an agent with Pacific Sotheby's International Realty, Julie is supported by a powerful team of professionals.
Debi Holder
Debi Holder loves people, real estate, design, and negotiating. That is why she is a great asset for Team Manion of Pacific Sotheby's International Real Estate. Debi grew up in Rancho Santa Fe in the 50's and 60's and 70's. Debi and her husband Peter have three grown children Andy, Chris, and Katie plus three grandchildren. Debi started her real estate career in Nashville, Tennessee almost 30 years ago. She came back to Rancho Santa Fe 25 years ago and has been a top producer with Team Manion ever since.
Debi's background in interior design makes staging a home one of her best assets. "Give me a room, family furniture, mementos, and let me move things around with a dash of this color and that chachka, and I will make any home market ready to photograph and sell!" "She is really very talented with that designer eye for space, color, and form." We are so excited to have her as part of our team." said Heather of Team Manion.
Debi enjoys tennis, golf, cooking, music, theater, and acting. She has a great sense of humor and is fun to be with whether it be showing property, staging a home, or just enjoying conversation.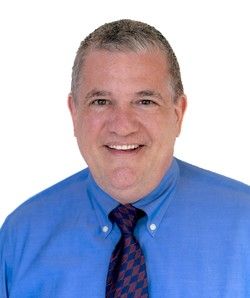 Todd Hurrell
Todd Hurrell is a proven real estate professional that works hard to ensure his clients enjoy a smooth and efficient sale or purchase process, from start-to-finish. Todd also loves working with senior clients to create a simplified moving experience that often includes scheduling movers, arranging estate sales, coordinating storage, and more. Taking time to discuss all of their options, explaining the contract, disclsoures and additional paperwork in simple-to-understand language all helps to create peace of mind with my clients and empowers them them throughout the transaction. This is vital, especially when working with out-of-area family members - often the clients' children that want to be included in the important decisions. Listening to my clients and hearing their concerns and priorities is what I focus on. Delivering results based on their goals and objectives is how I measure success.
Todd started his real estate career in Rancho Santa Fe working with Heather & Holly over 23 years ago, and returned in 2017 after serving in marketing and technology roles with several local real estate firms and then later transitioned to acquiring and "flipping" undervalued properties for a San Diego investment group. It is his love for people and wanting to help them have a great real estate experience that motivates Todd.
Todd is also a proven marketer and actively works as marketing coordinator for Team Manion to ensure the all properties are effectively showcased and advertised for maximum exposure to prospective buyer's. In addition, Todd knows how to navigate complex transactions to ensure they close on time and that his clients are fully protected throughout the escrow process.
Todd currently lives in Rancho Santa Fe and is an active verger and altar guild member at the Episcopal Cathedral in San Diego. While at home Todd enjoys spending time with his 32 year old African Grey Parrot, Rocky, reading autobiographies and cooking for friends.
Christopher Sylvada
CA DRE#: 01299893

What's more important than trust when working with a real estate professional? Not much. That's why Christopher built his business as a Realtor by focusing on building relationships and delivering results. In the Coastal North County real estate market of San Diego, working with an agent that understands the demanding nature of luxury property marketing and high-value negotiations is critical to successfully selling and buying homes.This issue of trust is why Christopher chose to partner with Sotheby's International Realty, a locally owned and operated brokerage and one of the top luxury real estate firms in Southern California.Sotheby's is a perfect fit for my clients, specialty, and goals. They are the pinnacle of brokerages with the greatest global reach. We have 990 offices worldwide and the largest online presence in the luxury real estate market by far.

Many buyers for my market come from Canada, Asia, and Europe, notes Christopher.Pacific Sotheby's International Realty comprises of a network of nearly 1000 expert luxury real estate professionals in numerous offices throughout San Diego, Orange County, and Coachella Valley. It is also one of the largest Sotheby's franchises in the global network, assuring you greater opportunity in selling or buying a property for the best price and terms.Christopher is a La Jolla-born San Diego native with 22 years of experience serving the communities of Rancho Santa Fe, Olivenhain, Encinitas, Solana Beach, and Del Mar. Raised in Encinitas and Rancho Santa Fe and assisting buyers and sellers across the county for more than two decades, he knows the coastal North County community intuitively.He grasps the nuances of the diverse coastal alcoves and has the insight to guide you toward exactly the right home and neighborhood to fit your lifestyle and social preferences. Christopher is an expert listener who pays attention and knows the relevant questions to ask to help you in selling or buying real estate.

Ronald Flores
CA DRE#: 02126027
​​​​​​​
Ron Flores is a creative developer of business relationships. He engages in a credible and friendly manner, and he is keenly focused on helping clients and colleagues navigate challenges to achieve higher goals. He entered real estate sales after enjoying an adventurous, executive career in the international high-technology electronics industry. His well-developed analytical skills and ability to listen and understand complex interests are appreciated by clients and colleagues alike. With open communication skills and unwavering ethics, he exudes a determined commitment to achieve the best outcome for his clients. Ron is married to Julie Manion, also a licensed real estate agent with Pacific Sotheby's. They share a love for horses and canine pals, kayaking, hiking, camping, and community service through local non-profit organizations which they support as leaders and coaches.