Fairbanks Ranch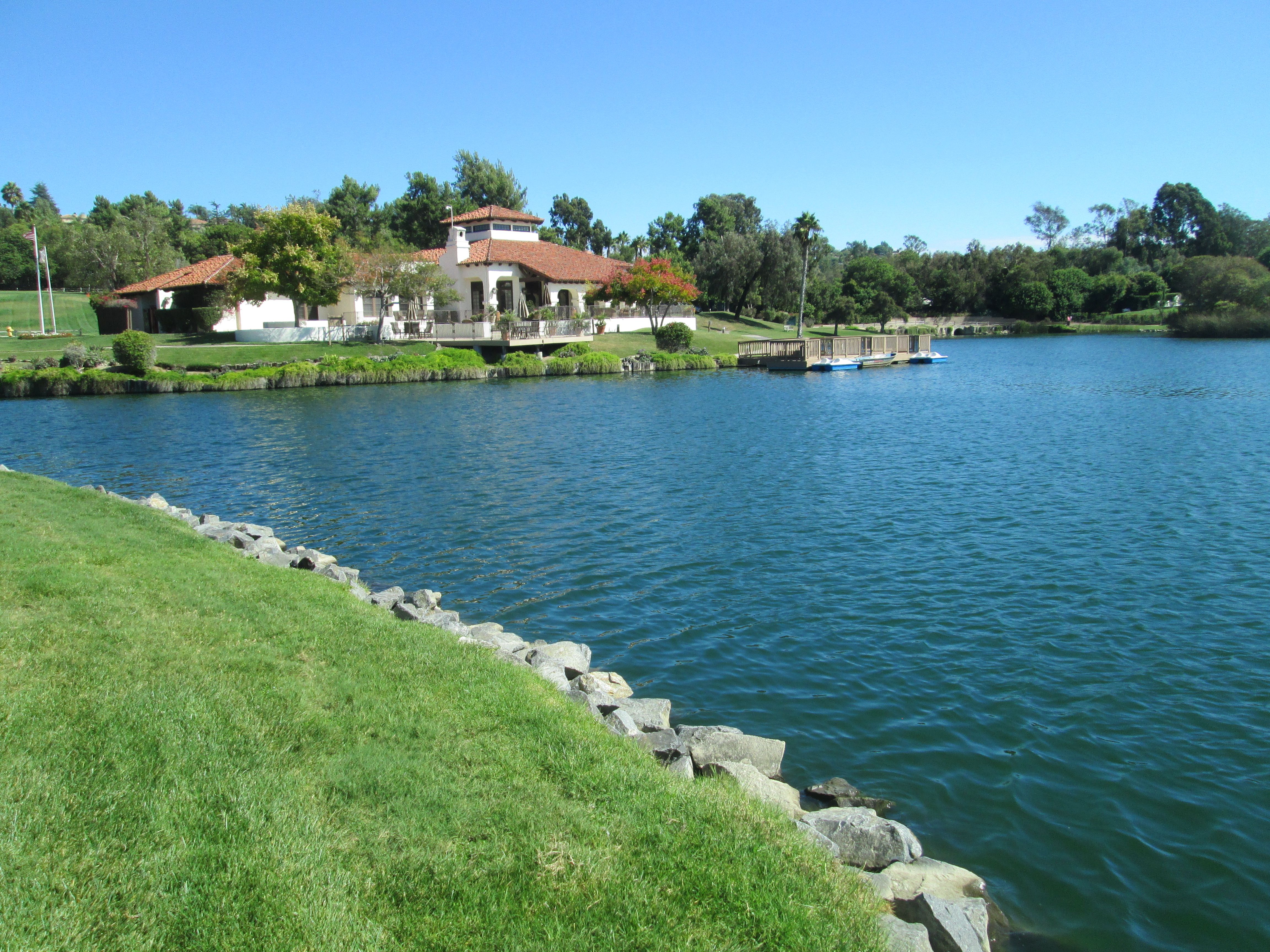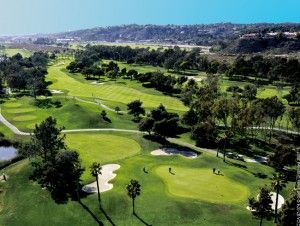 Just south of the San Dieguito River Valley lying in the original map of Rancho San Dieguito, there is a community of exclusive estates called Fairbanks Ranch, the personal discovery in the early 1900's of Theodore Reed, movie director for the legendary screen idol, Douglas Fairbanks. Reed suggested that Fairbanks purchase this property for investment purposes. In 1924 Mary Pickford and Douglas Fairbanks bought 800 acres. Fairbanks built a dam to capture the waters from the Lusardi Creek draining into the San Dieguito River, planted over 300 acres of Valencia oranges, and hired William Smart, a full time manager to oversee the property. They call the property "Rancho Zorro" or "Fox Ranch", after one of his many films. Wallace Neff designed their dream home, which was to be a country retreat. In 1936, before they broke ground, Douglas Fairbanks and Mary Pickford were divorced. Fairbanks second wife, Lady Sylvia Ashley, felt the property was too isolated. After that Fairbanks seldom came to visit his onetime country playground. The property was maintained as a grove until the 1950's, when it was sold.

Having changed hands several times, it was 1977 when Ray Watt, a Santa Monica developer, inspired by the exclusive ambience of Rancho Santa Fe, purchased the property to develop an elite community of estate sites calling it "Fairbanks Ranch". Watt subdivided the 1240 acres in 618 sites and started sales in 1981. The amenities of the neighborhood include a lakeside club house, 5 tennis courts, 40 acres of open space, 3 miles of fenced horse trails, a 17 acre equestrian center with a 27-stall barn, two lakes (one eight acre lake including small boats), miles of walking trails, a fitness course, and several shaded picnic spots. The original pump house that was built in the 20's has been restored and is used as the community library. Using both natural beauty and sophisticated design Fairbanks Ranch has blossomed into an exclusive enclave.

As you drive past the 24 hour guarded security entrance, you enter a world of luxury and distinction offering lavish residential designs in a private country setting. Building plans must be accepted by the Environmental Control Committee, which carefully studies the proposals to make sure the design meets the community's specified size and style. California ranch, English Tudor, Country French, Spanish Mediterranean, are among many different and distinctive architectural styles presented throughout its roads. This estate community is built around a 5100 square foot clubhouse that serves as a meeting place for the many homeowner activities, such as ski club, bridge, teen clubs, and events for tots. One of the many organizations started in Fairbanks is "Las Damas of Fairbanks Ranch". Its objective besides being social is to raise monies for various charities of the area. Polo club, tennis club, and "Men's night out" are some of the other social activities offered. Fairbanks truly has established wonderful community camaraderie.

Douglas Fairbanks once chose this property for his dream home, and so have many from all parts of the world. Featured on "Lifestyles of the Rich and Famous", the custom-built residences of Fairbanks Ranch occupy 620 well-manicured estate sites, ranging from ½ acre to 10 acres. Vacant lots are $2 million and home prices range from $1.5 - $6 million.